Congratulations to Geordie for scoring 91% on a term paper in Modernist literature!
A busy publishing year is ahead so tutoring positions are limited! Please contact me for more details.
Romantic Metasubjectivity has been officially accepted for publication by Routledge! Click HERE for more details.
I have been invited to contribute to the forthcoming Palgrave-Macmillan Handbook of German Idealism and Poststructuralism. Click HERE for more details.
Check out the Member Map and let us know where you're from!
LiquidFractal is always evolving, and your opinion matters! Please post your thoughts and feedback in the Suggestions forum.
Congratulations to Keigan for scoring in the 95.5th percentile on his STAT university entrance exam!
Want to schedule tuition or a project meeting? Please use the Availability Schedule as a guide to see my whereabouts on a given day.
Check this news ticker for recent LiquidFractal announcements and bulletins.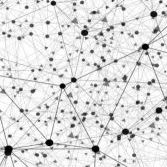 Welcome to the online Space for the Complex Processes Research Group, Swinburne University of Technology, Melbourne, Australia.
This Space aims to be a communal meeting place for CPRG members to discuss weekly talks, post their papers in any form for feedback (if they like), post media which illuminates issues and discussions, and more.  The goal is to complement the weekly insights and illuminations of the CPRG and allow those of us who can't always attend to participate and offer their own thoughts.
Click Activity for a list of recent activity in this Space (most recent at the top).  Members gives you a list of members in the Space and their current roles.  The rest is self-explanatory.
CPRG Members Please Note: To join this Space, please register on the site and get in touch with me so I can add you to the appropriate member group.  Then, simply click the Join Space button on this page; I'll accept your invite as soon as possible.  One you're a Space member you can browse all the Space areas, post, reply, up/download etc.
Tip: Click Follow beside a blog, forum, gallery, video, or individual entry to be notified whenever there's a new post or reply, or whenever a file or video is commented on.  You can follow pretty much any content here to make sure you don't miss a thing.