Congratulations to Alexei for scoring the second-highest rank in his year for his analytical SAC!
Romantic Metasubjectivity is available for purchase! Click HERE for more details.
I have recently published a paper in Cosmos and History: The Journal of Natural and Social Philosophy! Click HERE for more details.
Congratulations to Geordie for scoring 91% on a term paper in Modernist literature!
LiquidFractal is always evolving, and your opinion matters! Please post your thoughts and feedback in the Suggestions forum.
Congratulations to Keigan for scoring in the 95.5th percentile on his STAT university entrance exam!
Want to schedule tuition or a project meeting? Please check my Availability on a given day.
Check this news ticker for recent LiquidFractal announcements and bulletins.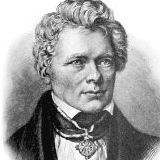 Welcome to Ungrund: The Schelling Space!  Save or bookmark this link to come directly to the Space in the future, or get to it through the Content tab (above) / Spaces.
This Space is for the discussion of all things Schelling - his life, his thought, his rivals, his colleagues, his impact on contemporary (and not so contemporary) thought...you get the idea.
If you have any questions or suggestions, send me a PM (private message) using the Messages button in the top menu.