Professional English Tutoring
Whether you're in or out of school, you need to know how to write.
Is your career in nursing?  Managerial studies?  Psychology?  Literary studies?  Philosophy?  Economics?  Translation?  Accounting?  Any of The STEM disciplines?  No matter what career path you choose, one thing is crucial to all of them: the ability to express ideas clearly and logically.  You don't use the value of pi or the quadratic equation every day; you do use language every day to express ideas, argue for your point of view, and share information.
You don't use the value of pi every day; you do use language every day to communicate ideas.
Learning to use English effectively is absolutely key to success in any career.  As a published and awarded Ph.D. in English I can help you with everything: academic English, genre writing (essays, reports, reflective pieces, assessments, annotated bibliographies, theses), critical thinking, grammar, vocabulary, and study and organisational skills.
In School?
If you're a VCE English or university student, I can help you write essays with the winning combination of clear structure, concise language, and compelling argument.  I have years of teaching and tutoring experience, and as someone who's taught and graded university English I know what it takes to write great essays.  My background in English literature, philosophy, theory, and literary criticism means I can also help you understand secondary sources and make the best possible use of them when you write that term research paper!
Out of School?
I've mentored mature students and those in the workforce in grammar and vocabulary, report writing, and general English aptitude.  Some of my clients need to sit English exams to qualify for a position or for advancement; others have their sights set on returning to school for a change of career path or simply to enrich themselves.
In-Person and Online Collaboration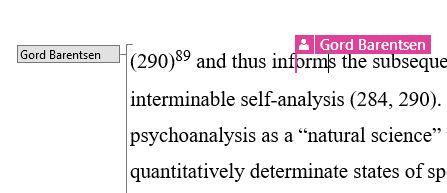 If you're working on an essay, report, or other project that requires active, real-time collaboration, no problem!  I support real-time and/or shared document collaboration with Microsoft Office (Business and Personal), Google Docs, or any other online learning platform.  Even if we're in the same room I can suggest edits to your document or project and add them in real time.  LiquidFractal also offers fully integrated Learning Domains with blogs, forums, media galleries and versioned file repositories, as well as a chatroom which can be scheduled if the need arises.
What you won't get:
An outsourced high school student with little to no teaching or tutoring experience
The runaround where you talk to a representative
and get paired up with someone you're unfamiliar with
The same cookie-cutter experience as with other tutoring businesses
 
What you will get:
A published, awarded Ph.D. in English with years
of teaching, tutoring, and assessment experience at the secondary and university levels
A state of the art website with forums, blogs, media galleries, customisable quizzes and file centres so your project(s) can flourish under my guidance
Professional guidance on everything from essay writing, critical thinking, and exam strategies to oral presentations and more - from someone who's been there and succeeded
Access to an academic community of scholars and writers - join the conversations and start "thinking uni" before you set foot in a university course!
Free tuition - refer others to LiquidFractal and earn free tuition hours! (conditions apply)