Congratulations to Alexei for scoring the second-highest rank in his year for his analytical SAC!
Romantic Metasubjectivity is available for purchase! Click HERE for more details.
I have recently published a paper in Cosmos and History: The Journal of Natural and Social Philosophy! Click HERE for more details.
I have been invited to contribute to the forthcoming Palgrave-Macmillan Handbook of German Idealism and Poststructuralism. Click HERE for more details.
Congratulations to Geordie for scoring 91% on a term paper in Modernist literature!
LiquidFractal is always evolving, and your opinion matters! Please post your thoughts and feedback in the Suggestions forum.
Congratulations to Keigan for scoring in the 95.5th percentile on his STAT university entrance exam!
Want to schedule tuition or a project meeting? Please check my Availability on a given day.
Check this news ticker for recent LiquidFractal announcements and bulletins.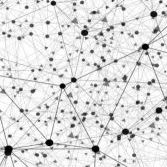 Files
CPRG files: articles, talks (in various draft or finished forms), documents, etc.  Allowed files: PDF, DOC, DOCX, ODT, RTF.
Note: Space members can post their work here for feedback if they like.  They also have the right to have their work deleted from the files repository at any time by notifying the administrator.
1 file
My 2 May talk on Schelling's Naturphilosophie.
Please note: this is a draft copy only.  Please do not cite this document without permission.


1 download

(0 reviews)

0 comments

Submitted