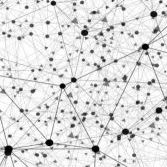 Michael Dix: "Fake history of philosophy: a case study"
CPRG Calendar
Dear members of the complex processes research group,
The next meeting of the complex processes on the theme of history will feature:
SPEAKER: Dr Michael Dix
TITLE: Fake history of philosophy: a case study
TIME: 12.30pm, Wednesday, 19th September
VENUE: ATC205
Abstract:
The ontology of Heraclitus, the first western philosopher of process, has been much misinterpreted for two and a half millennia. A consideration of how such misunderstanding arose and persisted reveals a tradition of "Whiggish" history in philosophy—a history biased toward the worldview and culture of "the winners" as if assuming this to be history's "goal"—in this case, a history that systematically obscures and misunderstands the philosophical tradition of process philosophy, dialectical metaphysics and dialectical reason. The case-study of my title is John Burnet's Early Greek Philosophy (1930) in which Burnet's commitment to an analytical substance-and-property ontology aligned with modern scientific materialism impairs his understanding of contrary traditions and blinds him even to the contrary evidence of Heraclitus' own words. A corollary of the fake history of process philosophy is systemic failure to understand Heraclitean and later process-philosophy postulation of a dialectical metaphysics of emergence. By bringing these systemic misunderstandings to light, this case-study reveals the difficulties involved in communicating an emergentist philosophy of process to a culture based in fundamentally different metaphysical assumptions—whether they be those of Athenian Hellenism, Enlightenment humanism, or today's scientific materialism.